The Music Collection offers piano lessons for students of all ages and abilities from beginners to advanced. Learn to play for fun, or prepare for Conservatory Exams. All styles are available; classical, pop, jazz, rock, blues. Piano students can often begin lessons around five years old, but we also offer piano teachers with training in early childhood education. These instructors are available to teach pre-reading instruction to four year olds. Many of our piano teachers are also available for private or group theory instruction, including preparation for Royal Conservatory or Music Theory Exams.
Piano Overview:

| | |
| --- | --- |
| Ages: | 4 and up, beginners and up |
| Start Date: | Any time throughout the year |
| Length: | 30 minutes, hours available |
| Exam Prep: | Available, but optional |
| Locations: | St. John's, Mount Pearl, Online |
| Styles: | Various including Classical, Jazz, Improv, Rock + |
Irina Beshai - Piano
Irina Beshai is a Ukrainian-born Pianist, Piano teacher, and Accompanist. She obtained her Bachelor's Degree in Music Education, which includes piano performance and Choir conducting. Irina has played piano since she was five years old. She has experience teaching piano for over fifteen years in Ukraine, Greece, and Egypt. She is knowledgeable about different styles and genres of Music. Irina has been working with London College of Music and Trinity College of Music in preparation for the students to receive Graded Certificates and Diplomas in Piano Performance. She believes that the most satisfying part of music education for the teachers is observing the progress students make through the time of mastering piano.
Don Boland - Piano, Guitar and Bass Guitar
Don Boland is a very positive influence in the art of learning. He is a professional studio musician and has owned and operated a recording studio for over 30 years. Written and performed music for TV and various Media forms. As a multi-instrumentalist Don focuses on teaching piano/guitar/bass and trumpet. All of his students are taught how to read music-how to develop their ear for music-how to improvise and the practical application of music theory. Students have the option of preparing for music exams and Kiwanis Music Festival. Many of Don's students have to gone on to University to further study music. He has taught all ages from 5-75 years old.
Laura Chadderton - Trombone, Trumpet, Brass, Piano, Violin/Fiddle
Laura Chadderton is a bass trombonist from Corner Brook, NL. She recently completed her Bachelor of Music (Comprehensive) degree in Trombone at Memorial University of Newfoundland, under the studies of Dr. Karen Bulmer (Dean of Music, MUN) and Cathy Stone (Professor of Low Brass, U of T). She is currently a student of MUN's Bachelor of Music Education program, where she is preparing to teach K-12 music in the public school system. While at MUN, Laura performed with many groups, including MUN Jazz Ensemble, MUN Wind Ensemble, MUN Brass Ensemble, and Paddy Wagon Trombone Quartet. As well as discovering a love for conducting, Laura learned many teaching techniques throughout her post-secondary education, in brass, piano, strings, woodwinds, and percussion. Laura has a passion for teaching others the joys of music and is committed to creating a supportive and fun environment for her students to learn in. Laura is currently offering lessons in brass, piano, and violin, and cannot wait to see your admiration for music grow!
Michael Fagan - Piano, Clarinet
Born in St. John's, Michael Fagan began studying piano at the age of 7. As a student in the music program at St. Bonaventure's College, Michael began playing the clarinet at the age of 9, in later years learning mallet percussion, alto and baritone saxophone, and melodica. After graduating from St. Bonaventure's College in 2010, Michael went on to complete a Bachelor of Music degree from the Memorial University of Newfoundland School of Music in 2014, studying piano under the guidance of Dr. Kristina Szutor. While at MUN, Michael accompanied on piano for the MUN Festival Choir and Wind Ensemble, as well as numerous chamber ensembles, as well as playing clarinet in the MUN Wind Ensemble. Michael later graduated with a Bachelor of Music Education degree in 2016. Michael has also accompanied for many churches, organizations and events across St. John's and the Avalon Peninsula, including St. Teresa's Parish, St. Paul's Parish, the Basilica of St. John the Baptist, the Canadian Bible Society, the Kiwanis and Rotary Music Festivals, and on several recordings with the CBC, MUN Wind Ensemble, MUN Chamber Orchestra, VOWR, and St. Bonaventure's College. Michael has accompanied many choirs, both for schools and professional organizations, including the Philharmonic Choir of the NSO, the Oriana Women's Choir, St. Bonaventure's College, and more. Michael is also active in the community as a freelance pianist for various concerts, weddings, funerals, parties, dinners, and more. Michael enjoys working with his students, and watching them work to reach their fullest potential!
Krystal Knee - Piano
Krystal has been playing piano since the age of five and has been professionally teaching for over twenty years. Music Collection colleague Don Boland was her teacher when she completed the grade eight/nine Royal Conservatory of Music exams. As a certified Music for Young Children instructor, she has had students as young as three, and in private piano students over the age of sixty. She has both a B.A. and B.Ed. from Memorial University and has been a substitute teacher for many years. Krystal has prepared many students for the Kiwanis Music Festival and Royal Conservatory of Music exams. Although classically trained, she enjoys helping her students have fun in all styles of learning.
Robin Lush - Piano
Robin has studied piano since the age of 5, learning classical piano through RCM up to Level 9 and completing certification for Level 8. She has taught numerous students of various skill levels and ages, from age 5 to adult, including successfully teaching students through higher-level RCM examinations. Her experience ranges from RCM, Alfred Piano, Bastien Piano, as well as teaching chording and melody playing by ear. In her day-job Robin owns and operates her own business, Decorating Den Interiors. Robin loves to continue having an outlet for sharing her musical skills and helping others meet their goals in piano. Robin's greatest joy in teaching is helping her students learn to love the piano and expressing themselves through music!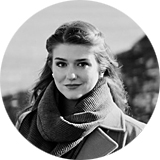 Julianne Meaney - Voice, Ukulele, Beginner Piano
Julianne started her music career as a 7-year-old taking voice lessons at The Music Collection. She is now a graduate of Memorial University's Bachelor of Music program and a devoted teacher. She has been featured in a number of local operas, musical theatre productions and pop music concerts; with highlights including the role of Alice in Alice's Adventures in Wonderland (MUN Opera, 2019), Denise in La marriage aux lanternes (MUN Opera, 2015) and Belle in Scrooge (Peter MacDonald Productions, 2014). Julianne has won several awards for her participation in the Kiwanis Music Festival, most notably the prestigious Senior Vocal Rose Bowl Award in 2018 for the top performance in the festival by a senior vocalist. Since beginning her teaching career in 2015, Julianne has shared her passion and enthusiasm with musicians of all ages and abilities. Her students have gone on to have great success in the Kiwanis Music Festival, performances in musical theatre productions and increased their confidence and love of music. Julianne's unique background of training in singing, acting, and performance gives her a unique skill set that includes musical genres such as Musical Theatre, Traditional, Opera/Classical, popular music and songwriting. She loves working with voice and beginner piano and ukulele students to find technique, expression and confidence in music.
Miranda Osmond - Piano
Miranda is a third year student at memorial university completing a Bachelors of Arts with a major in English. She hopes to continue studying at MUN and work towards a Bachelor of education to become a school teacher. Miranda has completed her royal conservatory of music grade eight piano examination certificate. She has completed the theory portion and also studied the grade nine repertoire. Throughout high school she played clarinet in her high school concert band. Along with an interest in music, Miranda also took part in ballet for many years. She looks forward to meeting new students and helping them learn to play piano.
Debbie Parsons - Piano, Flute, President of Operations
Debbie has been with the Music Collection from the beginning. In 2000 she was responsible for the opening of the Dance Corner, a division of the Music Collection, to provide customers with a large selection of bodywear, shoes and accessories for dance, skate, cheer, and gymnastics. As a piano and flute teacher Debbie offers over thirty years of experience. Her music studies were accomplished though the Royal Conservatory of Music and Kindermusik International. Many of her current and past students have received accreditation through the RCM and have successfully performed in the Kiwanis Music Festival. Debbie has taught private students from the age of three to seniors. Group classes for newborn and parents to older teens in junior high and high school. Recently she started a class at Easter Seals for persons with a disability to explore dance through music and free movement. She loves teaching and sharing her love of music with others.
Anna Rumbolt - Voice, Piano
Anna Rumbolt was born and raised in Gander, Newfoundland. She recently completed her Bachelor of Music degree (Honours) majoring in Vocal Performance at Memorial University's School of Music, under the direction of Dr. Caroline Schiller. She is pursuing her Masters in Performance Pedagogy at MUN starting fall 2021. During her time at MUN, Anna has had the opportunity to work with some very prominent people in the music business. In 2018, she worked with Matthew Edwards who is named the leading voice teacher for commercial and musical theatre styles in the United States. In 2019, she worked with Kelly Robinson and Kathleen Brett, specialists in music drama and active singing. In the 2020-2021 year, Anna got to collaborate with Susan Manoff, and work virtually with David Kelleher Flight, Nathalie Doucet, and Mark Morash. Within MUN's Opera Workshop, Anna has had the opportunity to participate in scenes as well as covering and performing roles. In 2019, she covered the role of Dormouse in Will Todd's "Alice's Adventures in Wonderland" and performed the role of Victorian in the same production with MUN's Opera Roadshow. In 2020, Anna was cast as Hansel in Engelbert Humperdinck's "Hansel and Gretel". Most recently, she got to perform virtually as Orfeo in a scene from Orfeo ed Euridice and covered and performed 'Miss Todd' in excerpts from The Old Maid and the Thief. Anna loves to teach! She is passionate about creating a safe and welcoming space for her students to make music. Her background includes opera/classical, musical theatre, pop, and traditional/folk. Two areas that Anna places a lot of emphasis on in her lesson plans are; teaching healthy vocal techniques and building self-confidence! Along with voice, she also teaches beginner piano lessons. Anna is so excited to be a part of the music collection team!
Rowan Sherlock - Piano, Violin/Fiddle, Viola, Guitar, Mandolin, Ukulele, String Ensemble
2021 Music NL nominee for 'Music Educator of The Year', Rowan Sherlock is a trained Classical violinist and pianist; having studied his craft in Waterford Institute of Technology Music School in Ireland for over 20 years, he then went on to undertake a BA in Music Composition and Classical violin performance, then followed by completing his MA in Music Composition under the tuition of the acclaimed Irish composer Dr Marian Ingoldsby. Rowan has in the past lead such orchestras as the South Eastern Region Youth Orchestra, the W.I.T Youth Orchestra, and has also toured internationally with the National Youth Symphony Orchestra of Ireland. He has performed with acclaimed Irish groups 'In The Willows', 'Gypsi Swing' as well as well-known Irish traditional band 'Newfoundland' with whom he has toured with extensively. Currently a member of local band Rugged Shores, Rowan has worked as a violin, piano and music theory teacher in schools across the South-East of Ireland as well as performing nationally with various groups. Rowan has performed on stage with many well-known musicians such as Duke Special, Nicola Benedetti and Dame Evelyn Glennie.
Rebecca Spurrell - Piano, Voice
Rebecca is a graduate of Memorial University with a major in music and a minor in mathematics, studying piano under Timothy Steeves. Their entire life, Rebecca had their mind set on teaching music as their life long career plan. In high school, Rebecca completed the Royal Conservatory program up to level 9, and has taught numerous students of all ages and levels, from preschool aged children to middle aged adults, in theory and techniques, piano and voice. As well, they have taught rhythm, theory and techniques in snare drum, bass drum, and glockenspiel in their local army cadet corps for four years. Rebecca knows how important it is to understand and work with the needs of their students on an individual basis, and strives to provide an inclusive and enjoyable learning experience in every lesson.
Robyn Stacey - Piano, Saxophone
Robyn Stacey was born and raised in Oshawa, Ontario. She began playing piano at the age of 10, and started playing saxophone in school at 12. From a young age Robyn wanted to be a teacher, and when she got involved in music she decided to work towards becoming a music teacher. She completed a Bachelor of Music at Queen's University with a focus on saxophone and education. Following this, she attended Memorial University of Newfoundland and completed a Bachelor of Music Education. She has spent the past seven years working for the NLESD as a music teacher, and recently as a teaching and learning assistant. Throughout her musical career, Robyn has had many years experience both playing in, and conducting wind ensembles, jazz bands, and choirs. As both classroom and private music teacher she has prepared many students for the Kiwanis Music Festival and a variety of other performances, and her students have had great success. Robyn is passionate about education and music. She understands the importance of quality education and meeting the needs of all students. She has experience teaching music to students from preschool age to grade 12, and is always excited to share her love of music with others.
Melanie Walters - Piano
Melanie, native to Halifax Nova Scotia, completed her bachelor of music at Mount Allison in Sackville New Brunswick. Melanie taught private piano, group keyboard classes, theory and preschool music in Halifax for eight years before arriving here in Newfoundland and receiving a Masters of music in performance/pedagogy from Memorial University in 2009. She has also recently completed her Bachelor of Music Education at MUN. Melanie has done numerous solo performances and collaborations with various singers and instrumentalists while at Mount Allison and Memorial. Recently Melanie had the privilege of giving a presentation on the piano music of composer Clifford Crawley and its pedagogical value. Melanie received training for teaching group keyboard classes from Anne Crosby, another notable Canadian composer, in Halifax and also had the opportunity to coordinate the preschool music program for the Canadian conservatory for two years. Melanie also had the wonderful opportunity of being a choral scholar this year with the senior children's chorus of Shallaway and the privilege of travelling to Paris, Amiens, Bruges and Amsterdam with the Camarata level of Shallaway on their Europe tour.
Enabling students a chance to apply their skills in a group, rehearsing and performing together. Inspiring, yet fun and informal. Drumline, Vocal Performance, Rock Band or Ukelele.