Mandolin, Banjo, Ukulele Lessons
Lessons for Mandolin, Banjo, Accordion, plus other Folk/Traditional instruments. We offer instruction in Bluegrass, Celtic, Newfoundland plus traditional and modern styles. Our instructors will show you the proper technique and can teach students how to read music and play by ear. Looking for Fiddle or Bodhran lessons? Check out our Violin/Fiddle page and our Drums and Percussion page for instructors and more information.
Folk Overview:
Ages:
4+ for Ukulele
7+ for Mandolin, Banjo
9+ for Accordion
Start Date:
Any time throughout the year
Length:
30 minutes, hours available
Locations:
St. John's, Mount Pearl, Online
Mandolin, Banjo, Ukulele Teachers
Darryl Collins - Guitar, Classical Guitar, Mandolin, Bass, Banjo, Ukulele
Darryl holds a B.Mus. with honours from St. Xavier University. He offers over 25 years of teaching experience in all styles of guitar, bass, accordion, banjo, ukulele and mandolin. He has taught students from the age of 5 to seniors. He has experience in many styles including rock, country, folk, fingerstyle, jazz, classical, and improvisation. He has written two guitar books, one on technique and the other on jazz styles. Darryl has also taught the secondary guitar course at Memorial University. He performs regularly around town with local bands "Miss Conduct" and "The Outfit".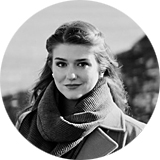 Julianne Meaney - Voice, Ukulele, Beginner Piano
Julianne started her music career as a 7-year-old taking voice lessons at The Music Collection. She is now a graduate of Memorial University's Bachelor of Music program and a devoted teacher. She has been featured in a number of local operas, musical theatre productions and pop music concerts; with highlights including the role of Alice in Alice's Adventures in Wonderland (MUN Opera, 2019), Denise in La marriage aux lanternes (MUN Opera, 2015) and Belle in Scrooge (Peter MacDonald Productions, 2014). Julianne has won several awards for her participation in the Kiwanis Music Festival, most notably the prestigious Senior Vocal Rose Bowl Award in 2018 for the top performance in the festival by a senior vocalist. Since beginning her teaching career in 2015, Julianne has shared her passion and enthusiasm with musicians of all ages and abilities. Her students have gone on to have great success in the Kiwanis Music Festival, performances in musical theatre productions and increased their confidence and love of music. Julianne's unique background of training in singing, acting, and performance gives her a unique skill set that includes musical genres such as Musical Theatre, Traditional, Opera/Classical, popular music and songwriting. She loves working with voice and beginner piano and ukulele students to find technique, expression and confidence in music.
Paige Penney- Guitar, Ukulele and Voice
Paige Penney is a two time Canadian Folk Music Award nominated and a two time MusicNL Award nominated singer/songwriter from St.John's, Newfoundland, Canada. Her natural musical ability has captivated and stole audiences hearts from the Newfoundland and Labrador Folk Festival stage in her hometown to the Smoky Mountain Songwriters Festival in Gatlinburg Tennessee. In the Summer of 2018, Paige launched a crowdfunding campaign and reached her goal of recording her first EP in the same studio as Taylor Swift recorded hers in at Nashville's Dark Horse Studio. Her first single and title track,"Watch Out For Your Step", features Newfoundland super trio The Once! Paige's second single, "Shooting Star'' features a co-write with Alan Doyle and Doyle has a cameo in the music video. In September of 2021, Paige and her band performed at The Iceberg Alley Performance Tent, opening up for Canadian Country Star, Johnny Reid. Paige graduated with Honours from the International Baccalaureate Music Program. She has apprenticed with the world renowned Shallaway Youth Choir, as well as mentored for Girls Rock NL. Paige is proficient in teaching guitar, ukulele and enjoys teaching many different voice genres, including, pop, classic rock and folk. She also has a lot of experience working with children of all ages. Paige's lessons will not only be fun and educational, but will take place in a safe and encouraging environment. Students will learn skills such as, vocal technique, finger picking/strumming patterns, performance training, confidence building as well as songwriting/composing skills. Paige will teach students who wish to accompany themselves with the proper instruction in how to sing and play at the same time.
Rowan Sherlock - Piano, Violin/Fiddle, Viola, Guitar, Mandolin, Ukulele, String Ensemble
2021 Music NL nominee for 'Music Educator of The Year', Rowan Sherlock is a trained Classical violinist and pianist; having studied his craft in Waterford Institute of Technology Music School in Ireland for over 20 years, he then went on to undertake a BA in Music Composition and Classical violin performance, then followed by completing his MA in Music Composition under the tuition of the acclaimed Irish composer Dr Marian Ingoldsby. Rowan has in the past lead such orchestras as the South Eastern Region Youth Orchestra, the W.I.T Youth Orchestra, and has also toured internationally with the National Youth Symphony Orchestra of Ireland. He has performed with acclaimed Irish groups 'In The Willows', 'Gypsi Swing' as well as well-known Irish traditional band 'Newfoundland' with whom he has toured with extensively. Currently a member of local band Rugged Shores, Rowan has worked as a violin, piano and music theory teacher in schools across the South-East of Ireland as well as performing nationally with various groups. Rowan has performed on stage with many well-known musicians such as Duke Special, Nicola Benedetti and Dame Evelyn Glennie.
Matt Snow - Guitar, Bass, Ukulele
Matt Snow has 17 years experience playing both bass and guitar and is able to effectively teach students of all ages and skill levels. Through his years of study and performance, Matt is well versed in a wide range of musical styles from jazz and blues to hard rock and metal. Matt is able to offer advanced musical theory instruction in the areas of scale / chord relationships, key development and analysis, modal and CAGED theory and improvisation. Matt also has a minor in Musicology from Memorial University of Newfoundland that is centered on theory, rudiments, instrumentation analysis, ear training and transcription.
Joe Tucker - Guitar, Ukulele
Joe began his guitar playing career at the tender age of 13. He has played with various choir, jazz bands and musical productions in his teenage years. In his last year of high school he formed the rock band Roundelay with his best buds and took on the role of lead singer and guitarist. Although the rhythm section of this band currently resides in bc, they have still managed to work together on new material and are able to gig when the stars align. Other bands include alternative rockers Another North, alt-country rockers Youngtree and the Blooms, rowdy grease rockers the Corroborators and the band Presto Magic which covers everything from modern indie rock to classic rhythm and blues. Primary roles in each band are lead guitar and in most cases backing vocals. In addition to these main gigs he plays regularly as a sit in with Mark Bragg, as a bass player with Len O'Neil and friends and as lead guitarist for "grieve a diva" (Aretha Franklin tribute). Joe has been teaching guitar for over 15 years at the Music Collection and has since added Ukulele and Bass guitar to the roster. He is a self proclaimed borderline music theory nerd and holds a BA with a major in philosophy and a minor in psych.
Enabling students a chance to apply their skills in a group, rehearsing and performing together. Inspiring, yet fun and informal. Drumline, Vocal Performance, Rock Band or Ukelele.