Need help figuring out which size to order?
Follow our helpful tips and charts below.
For Bodysuits
You may often simply go by the person's typical clothing size
For even more accurate fit – measure the girth (or torso) by going from the centre of shoulder at front, over fullest part of bust, under crotch and back to starting point. (see drawing to right).   Next take the bust, waist and hip measurements and refer to the charts below.
For Tights
The person's usual pant size will help, but for an even more accurate fit get the person's height and weight and refer to one of the three charts below.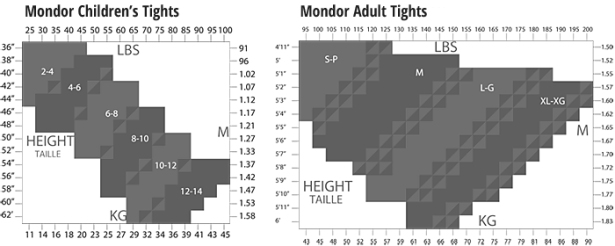 For Nfinity Cheer Sneakers