Our singing or voice lessons are offered in private, one-on-one instruction. The Music Collection has instructors available to teach everything from today's artists to classical arias. Students learn proper breathing technique, how to project, and of course have proper pitch. We also offer the option to pursue exams in the Royal Conservatory of Music. Our students have the option of performing in one of our two recitals and local festivals.
Voice Overview:

| | |
| --- | --- |
| Ages: | 6 and up, beginners and up |
| Start Date: | Any time throughout the year |
| Length: | 30 minutes, hours available |
| Exam Prep: | Available, but optional |
| Locations: | St. John's, Mount Pearl, Online |
| Styles: | Musical Theatre, Pop/Rock, Classical and more |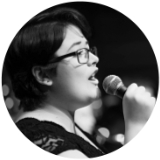 Kristina Bernardo - Voice, Trumpet
Kristina graduated from Memorial University where she received her Bachelor of Music under the vocal instruction of Shelley Neville. Kristina's time at MUN was spent performing with the MUN Chamber Choir, MUN Festival Choir, the Jazz Gals, and the MUN Jazz Ensemble where she was described as singing with "poise, grace and serious power." Kristina also performed with the MUN Opera Workshop playing Tweedle Dum in Will Todd's "Alice's Adventures in Wonderland" and was cast as the Witch in Engelbert Humperdinck's "Hansel and Gretel." Kristina also enjoys singing many different genres including traditional folk, contemporary, pop and rock. She has a love of musical theatre and has performed in shows with Peter MacDonald Productions, Theatre St. John's and Atlantic Light Theatre. Kristina is also passionate about both instrumental and vocal jazz and has been involved with many groups over the years for both. She is currently the vocalist for Jazz East Big Band, and you can hear them perform in many local events around St. John's. Kristina loves music and hopes to be able to share this love and joy with a new generation through teaching in a safe and welcoming environment. Kristina is offering lessons in both voice and trumpet and cannot wait to see your happy faces! Let's make some music!
Leanne Kean - Voice, Guitar
Leanne obtained her "Voice Technique & Musicianship" specialist certification from Berklee College Of Music (based in Boston, MA) in 2013 which focused on vocal technique, music theory and ear-training. She recently attended the "Vocal Pedagogy Professional Workshop 2018" (acquiring the professional development course on campus) at the Boston Conservatory. She enjoys teaching many contemporary genres; including pop, (classic) rock, soul, folk, NL, musical theatre & jazz. She performs in the local music scene through-out the year as a solo singer for many different venues (weddings, dinner music, local productions, pub matinees, corporate parties, tribute shows, back-up vocals, sporting events & fundraisers) She was a showcased singer for "Our Divas Do Christmas" in 2006/2016/2017. She was also a featured performer in local shows such as; The "NSO Silver Ball" The "Frosty Festival" and touring theatre shows "Summer Of Love", "How Sweet It Is; James Taylor" and "1975". She has an extensive background and formal training in voice, piano and acoustic guitar and was an active competitor on a provincial/national level for several years. She was also the lead singer for a well-known local band, "Miss Conduct" (a top 40 cover band) playing in the downtown scene from 2011-2013. She thoroughly enjoys working with kids and teens in helping them hone their skills and encouraging them to express themselves. Her lessons include the focus on singing technique, diaphragmatic breathing, body alignment, physical relaxation, diction & vowel articulation, overcoming performance anxiety, confidence building, theory for singers, and maintaining vocal health. She also provides beginner guitar lessons for vocalists who want to learn how to accompany themselves through the use of chords, finger-picking/strumming techniques, easy guitar tab, beginner theory, and learning how to sing and play at the same time.
Allan Locke - Guitar, Classical Guitar, Bass, Pop/Rock Voice
Allan Locke attained a B.Mus. in Theory/Composition from MUN in 2005, whereby he was named to the Director's List "in recognition of sustained academic and musical excellence". His primary instrument at MUN was classical guitar, though he sings and plays many other instruments proficiently. Allan has been teaching at the Music Collection for ten years, and he has been performing, writing, and recording all types of music for almost twenty years. Allan has performed with many musical ensembles, including the MUN Jazz Band and the MUN Festival Choir, and he currently plays with the band Miss Conduct. Allan has also attained a Master of Employment Relations degree from MUN in 2010.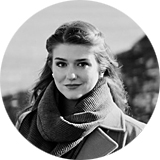 Julianne Meaney - Voice, Ukulele, Beginner Piano
Julianne started her music career as a 7-year-old taking voice lessons at The Music Collection. She is now a graduate of Memorial University's Bachelor of Music program and a devoted teacher. She has been featured in a number of local operas, musical theatre productions and pop music concerts; with highlights including the role of Alice in Alice's Adventures in Wonderland (MUN Opera, 2019), Denise in La marriage aux lanternes (MUN Opera, 2015) and Belle in Scrooge (Peter MacDonald Productions, 2014). Julianne has won several awards for her participation in the Kiwanis Music Festival, most notably the prestigious Senior Vocal Rose Bowl Award in 2018 for the top performance in the festival by a senior vocalist. Since beginning her teaching career in 2015, Julianne has shared her passion and enthusiasm with musicians of all ages and abilities. Her students have gone on to have great success in the Kiwanis Music Festival, performances in musical theatre productions and increased their confidence and love of music. Julianne's unique background of training in singing, acting, and performance gives her a unique skill set that includes musical genres such as Musical Theatre, Traditional, Opera/Classical, popular music and songwriting. She loves working with voice and beginner piano and ukulele students to find technique, expression and confidence in music.
Anna Rumbolt - Voice, Piano
Anna Rumbolt was born and raised in Gander, Newfoundland. She recently completed her Bachelor of Music degree (Honours) majoring in Vocal Performance at Memorial University's School of Music, under the direction of Dr. Caroline Schiller. She is pursuing her Masters in Performance Pedagogy at MUN starting fall 2021. During her time at MUN, Anna has had the opportunity to work with some very prominent people in the music business. In 2018, she worked with Matthew Edwards who is named the leading voice teacher for commercial and musical theatre styles in the United States. In 2019, she worked with Kelly Robinson and Kathleen Brett, specialists in music drama and active singing. In the 2020-2021 year, Anna got to collaborate with Susan Manoff, and work virtually with David Kelleher Flight, Nathalie Doucet, and Mark Morash. Within MUN's Opera Workshop, Anna has had the opportunity to participate in scenes as well as covering and performing roles. In 2019, she covered the role of Dormouse in Will Todd's "Alice's Adventures in Wonderland" and performed the role of Victorian in the same production with MUN's Opera Roadshow. In 2020, Anna was cast as Hansel in Engelbert Humperdinck's "Hansel and Gretel". Most recently, she got to perform virtually as Orfeo in a scene from Orfeo ed Euridice and covered and performed 'Miss Todd' in excerpts from The Old Maid and the Thief. Anna loves to teach! She is passionate about creating a safe and welcoming space for her students to make music. Her background includes opera/classical, musical theatre, pop, and traditional/folk. Two areas that Anna places a lot of emphasis on in her lesson plans are; teaching healthy vocal techniques and building self-confidence! Along with voice, she also teaches beginner piano lessons. Anna is so excited to be a part of the music collection team!
Rebecca Spurrell - Piano, Voice
Rebecca is a graduate of Memorial University with a major in music and a minor in mathematics, studying piano under Timothy Steeves. Their entire life, Rebecca had their mind set on teaching music as their life long career plan. In high school, Rebecca completed the Royal Conservatory program up to level 9, and has taught numerous students of all ages and levels, from preschool aged children to middle aged adults, in theory and techniques, piano and voice. As well, they have taught rhythm, theory and techniques in snare drum, bass drum, and glockenspiel in their local army cadet corps for four years. Rebecca knows how important it is to understand and work with the needs of their students on an individual basis, and strives to provide an inclusive and enjoyable learning experience in every lesson.
Enabling students a chance to apply their skills in a group, rehearsing and performing together. Inspiring, yet fun and informal. Drumline, Vocal Performance, Rock Band or Ukelele.